Return To Blog
Turning Your Passion Into a Career- With Celebrity Astrologer Kyle Thomas
As children, we all had special interests that we hoped one day would be our future careers. Some of us hoped that our love of music would put us on the path to being a famous pop star, or that being drawn to planets and stars meant that we would be an astronaut one day. For me, it was the ocean and marine life. I was dedicated to becoming a marine biologist one day, until middle school when I realized that I really, really, did not enjoy biology class. It is rare, but very admirable when someone has stuck with the same interest since an early age and has made it into a career. I had the opportunity to interview Celebrity Astrologer, Kyle Thomas, who did just that.
Kyle Thomas has been fascinated by psychology, astrology, and spirituality since the young age of 8. From that age, he knew that in some way, somehow, he was naturally gifted. Thomas says while growing up, "I would spend full days and most of my school vacations in the library researching (astrology) on my own." He went on to study at the University of Wisconsin-Madison where he received two bachelor's degrees in English and Psychology. Prior to his current profession, Thomas had careers in entrepreneurship and filmmaking while being extensively trained in writing and media. "I am a tireless workaholic, to be honest. I have always been incredibly focused and ambitious, so I know that anything I set my mind toward, I can accomplish even if it takes time" says Thomas. Using the knowledge from past careers and his admirable ambition, Kyle Thomas was able to put himself on the path to becoming the notable Celebrity Astrologer he is today. 
Each astrologer uses their own techniques in their work. Thomas infuses his knowledge in psychology extensively when giving readings and determining predictions. "I take a humanistic approach to my work to help inspire and guide people. This helps people who follow my work to recognize that they are working in tandem with the universe, rather than being controlled by it. This gives us the ability to craft and co-create our destiny with the cosmos." says Thomas. In the future, he hopes to solidify a book deal as well as further his career on television. 
Thomas is known for his comic guidance in the media and personally for celebrities. His largest client base is the media which includes global publications, magazines, and press outlets. Along with helping celebrity clients and media interactions, Thomas also uses his skills to help business owners and entrepreneurs. Astrology is widely known for its prophetical powers and Thomas can tie that into business by predicting the most favorable times for business owners and entrepreneurs to build their companies or to launch new endeavors. In the future, Thomas is planning to shift his business more toward television and media as a way to reach more people, rather than focusing on one-on-one readings with clients. 
When asked what his biggest accomplishment in his career is, Kyle states that he has multiple accomplishments in different aspects of his profession. "In television, it would be my work with ACCESS HOLLYWOOD. In media, it would be my work with Cosmopolitan Magazine and the New York Post. In social media, it would be my reach of nearly 4 million people via @Horoscopes and @Horo.ScopesDaily on Instagram." Some remarkable one-on-one reading events Thomas shared consisted of foreseeing specific incidents that would occur. These events range from marriages and pregnancies to breakups, despite clients not initially expecting their lives to turn in that direction. Thomas also mentions that he made accurate predictions in regards to the pandemic, including significant dates we would later see major events take place. 
For the readers who hope to one day turn their dream into a career, Thomas says, "Consult with people who are already doing what you wish to venture into. Finding mentors can be very helpful. Always build a business plan and know what sets you apart. Then work tirelessly. If you put everything you have into your goals, you will get where you seek to be." Whether it be a hobby or an idea, anything is possible if you apply yourself with determination and ambition.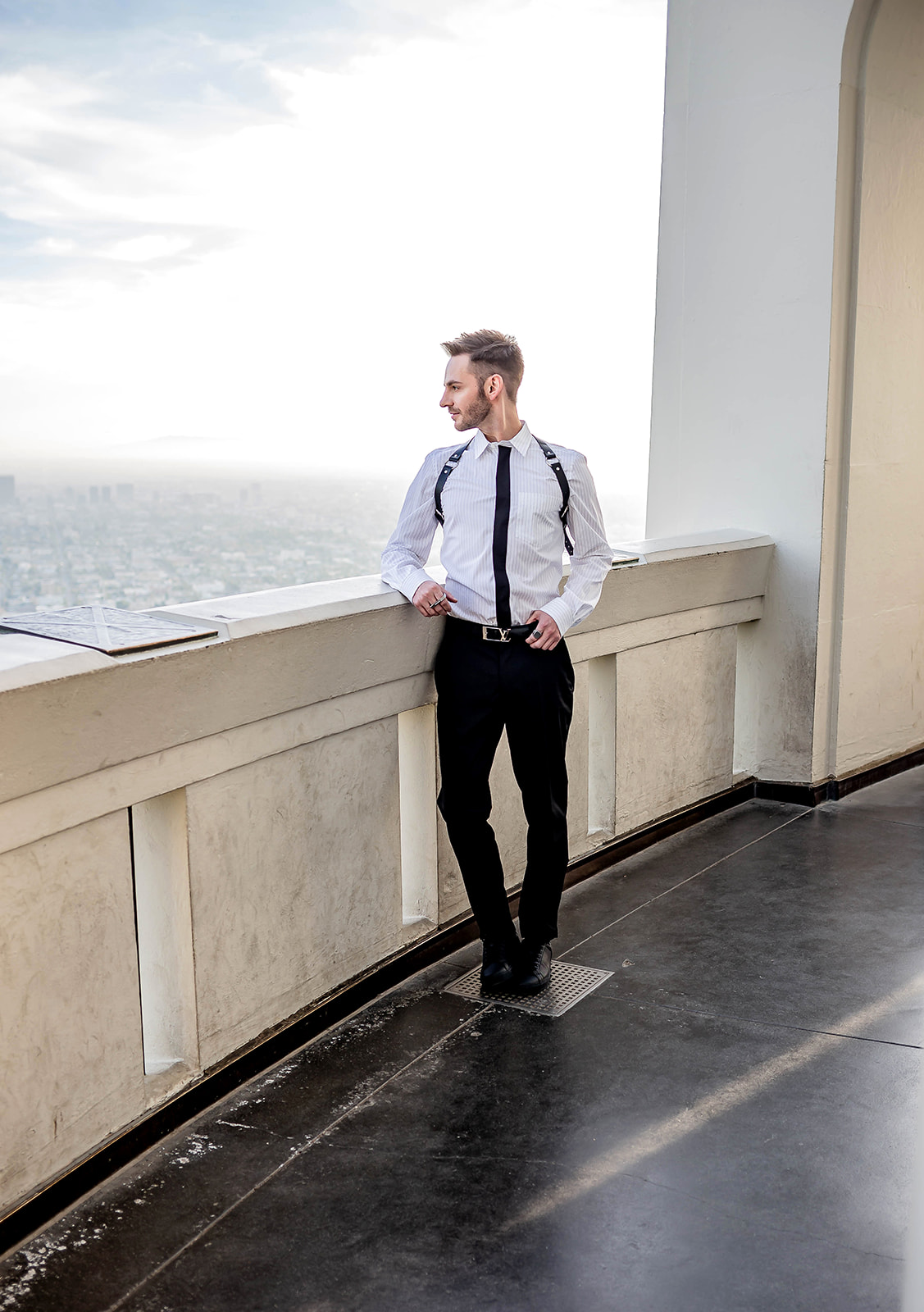 Near the end of the interview, I asked Kyle Thomas if he would be able to give me a business market prediction for the next few months. Thomas was kind enough to do so and I hope this reading will benefit readers. 
"In the summer of 2022, Jupiter will become ignited within the zodiac sign of Aries. During this time, there will be a major call to adventure within each of our lives. We will collectively feel our energy, charisma, and confidence become a major focus for us on an independent level. People will find they attract their luck by taking calculated risks, chasing their passions, and exploring their own personal identities. Leadership will be especially enhanced for people who have natural abilities for it—and we will see several new leaders emerge, setting the tone for the coming 12 years. A few pioneers within each industry, within entertainment, and within business will captivate the world and ultimately stand as royalty before all. These people will have a fiery temperament to them and enchant others through their bold actions, as well as their words. When it comes to global affairs, there will be a surge around Aries-ruled industries and projects—"being the first to market," "being the one breaking ground," and beyond. The following industries will see a boom: sports, gambling, theme parks, military and weapons, metal, cars, facial beauty products and reconstruction, meat, and anything entrepreneurial or thrill seeking. Self-help and wellness companies that focus on "being a leader" and "stepping into your power" will also do well. Jupiter will be in Aries from May 10, 2022 until October 28, 2022. 
In 2022, the nodes—representing collective destiny and fate—will be moving through the Taurus-Scorpio axis. This means that we will see global economic, financial, and real estate industries go through some very intense changes. On one hand, those set up to win big will do so immensely, whereas others who are not so prepared could find that they are leaning even more on loans, banks, and governments for support. This will be an extremely intense energy that we are navigating through 2022 and 2023. The eclipses toward the end of the year are in a sharp clash with the other planets, bringing tension, friction, and resistance to change. Expect the markets to shake near this time, and I even expect many banks and governments will be dealing with debts owed and the need for bailing out. It appears debt ceilings are being hit and soon—and there could be radical and potential destructive results if an appropriate negotiation isn't met on both ends. Beware October and November. The Solar Eclipse in Scorpio on October 25, 2022 is difficult, but the Lunar Eclipse in Taurus on November 8, 2022 is even worse. Prepare. What this is doing on a collective level is to address imbalances and shifts in power around global economics, but also on a more personal level: how we each spend, save, and invest our resources."
For more information on Celebrity Astrologer, Kyle Thomas, visit www.KyleThomasAstrology.com and http://www.instagram.com/mrkylethomas