Business Owner
A partnership built on trust.
As a business owner, your company is your life's work.  You've spent years building up industry expertise and working on strategies for success.  You've lived and breathed the ups and downs, and weathered through the whims of the market.
However, the life of your business will extend long past your exit, and at some point you'll need to consider the trajectory for your business in years to come.  
Whether you're looking to generate liquidity to fund a new business venture or just planning retirement, setting up succession can be one of the most challenging and strategic decisions of your career.  But it can be made easier, more efficient and more successful when you choose to work with the right team.
Discover what we offer:
The Firm doesn't represent the buyer or seller in the traditional sense.
We act as an intermediary between the parties.

 
Financial Freedom
Even if you have the smallest desire to someday stop working, most entrepreneurs work to reach financial freedom, where work is a choice and not a financial necessity.
Ideal Calendar
Once you achieve financial freedom, you're faced with that you want to do, when you want and for as long as you want. Whether it's more time with family or more frequent tee times, we're here to help you realize just what your ideal calendar looks like.
Business Legacy
Some business owners have deep pride in their companies and would like to see that it continues after their exit. Most are concerned with making sure their leaving does not harm key employees, worry customers or abandon the values and principles upon which the business was built.
Peace of Mind
Business owners have given the primes of their life to build their business. A successful exit creates an opening for renewing relationships and friendships.
Industry Leader
As the Midwest's industry leader in M&A advisory services, we've acted as intermediary for stakeholders within the various stages of business ownership.  We manage over $290 million in assets from businesses across 21 industries.  Our multi-disciplinary team of professionals are invested in attaining the understanding and knowledge of each unique business we have the privilege of working with to enable a strategic course of action for a business owner to pursue.
Business owners and entrepreneurs alike embrace risk to capitalize on the recognition of an opportunity and to provide a solution for an unfilled need.  Each and every business is unique and deserves the utmost attention to grow.  Our proven proprietary processes and personal edge are synergized with your business to develop and implement effective exit and growth strategies.  Whether your need is devising a plan for retirement, adjusting to industry demand or unfortunate life circumstances that have led you to your current position, we provide an opportunity to review or complete a confidential and complimentary business valuation for you to reach your future goals.  From seeking to grow your business through acquisition to learning about buying your first business, we are here to educate and provide you with the most fitting and appropriate opportunities available.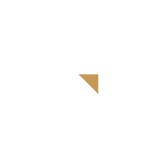 Step 1:
Business Owner signs a Mutual Confidential Disclosure Agreement, ensuring The Firm will keep everything 100% confidential.  Owner will need to provide copies of three years of certified financial statements.
A complimentary valuation of the business is prepared using one of four valuation methods:
Asset Valuation
Cost-to-Create Valuation
Industry Valuation
Cash Flow Valuation
The Valuation is then presented and explained in detail to the Business Owner.
Step 2:
Listing Agreement is signed and private placement efforts of The Firm's qualified buyers are started.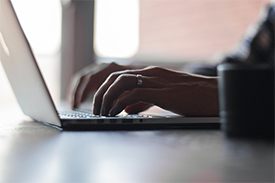 Step 3:
Introduction of Buyer and Seller where The Firm broker will guide the meeting entirely.
Fact-finding only, no negotiation as to price or terms.
Buyer will gain all necessary information to submit a Contingent Offer to Purchase, in order to begin Due Diligence.
Step 4:
Buyer submits Contingent Offer and provides escrow deposit.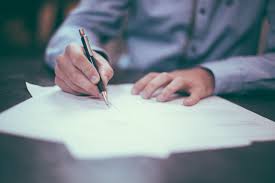 Step 5:
Due diligence begins.
Seller begins full disclosure of balance sheets, asset lists and costs, contracts, customers, and any additional information pertinent to Buyer verification.
Buyer reviews leases, contracts, and other assumable agreements.
Buyer performs detailed review of all aspects of the business and its operations.
Step 6:
Preparation of Closing Documents:
Asset Purchase Agreement
Bill of Sale
UCC Filings, etc.
Buyer has confirmed that all contingencies have been met and Due Diligence satisfied.
All final documents will be reviewed and finalized by Buyer and Seller and any of their advisors.
Step 7:
Closing.
Buyer, Seller and a member of our Deal Team meet at The Firm for signing final documents.
Money is transferred.
"Before coming to The Firm, I tried two other brokers, both more interested in telling me about themselves. Then I tried The Firm. Cortney concentrated on learning about my business and the buyer I wanted."
– Emil (Seller)
Not all M&A firms are created equal.
You want to ensure you're working with a M&A professional that has your best interest in mind, the resources to support your sale and the results - both measurable and anecdotal - that prove their success. At The Firm, we're able to boast an unheard of 98% satisfaction rate, plus 160 successful deals (and counting), and deep knowledge of a wide variety of industries. If you're in the market for a brokerage, our helpful Brokerage Scorecard can act as a reference point in evaluating which partner is going to be the best fit.
The Firm M&A Scorecard: Key questions to ask any potential advisor
To feel confident about the sale of your business, you need to feel good about the answers you receive. Download a printable version of our Brokerage Scorecard today. 
160
Business Sold
100%
Confidential