Meet The Team
Our comprehensive commitment to you.
Learn more about our unique team dynamic.
While most M&A firms follow a more traditional service model, assigning each client a single representative who handles virtually every stage of the transactional process, we do things differently. Every project we take on has its own Deal Team -- a dedicated group of industry professionals focused on your needs. This approach ensures that you receive comprehensive support, quick response times and expertise at every level, every step of the way. Each Deal Team is divided into four key divisions.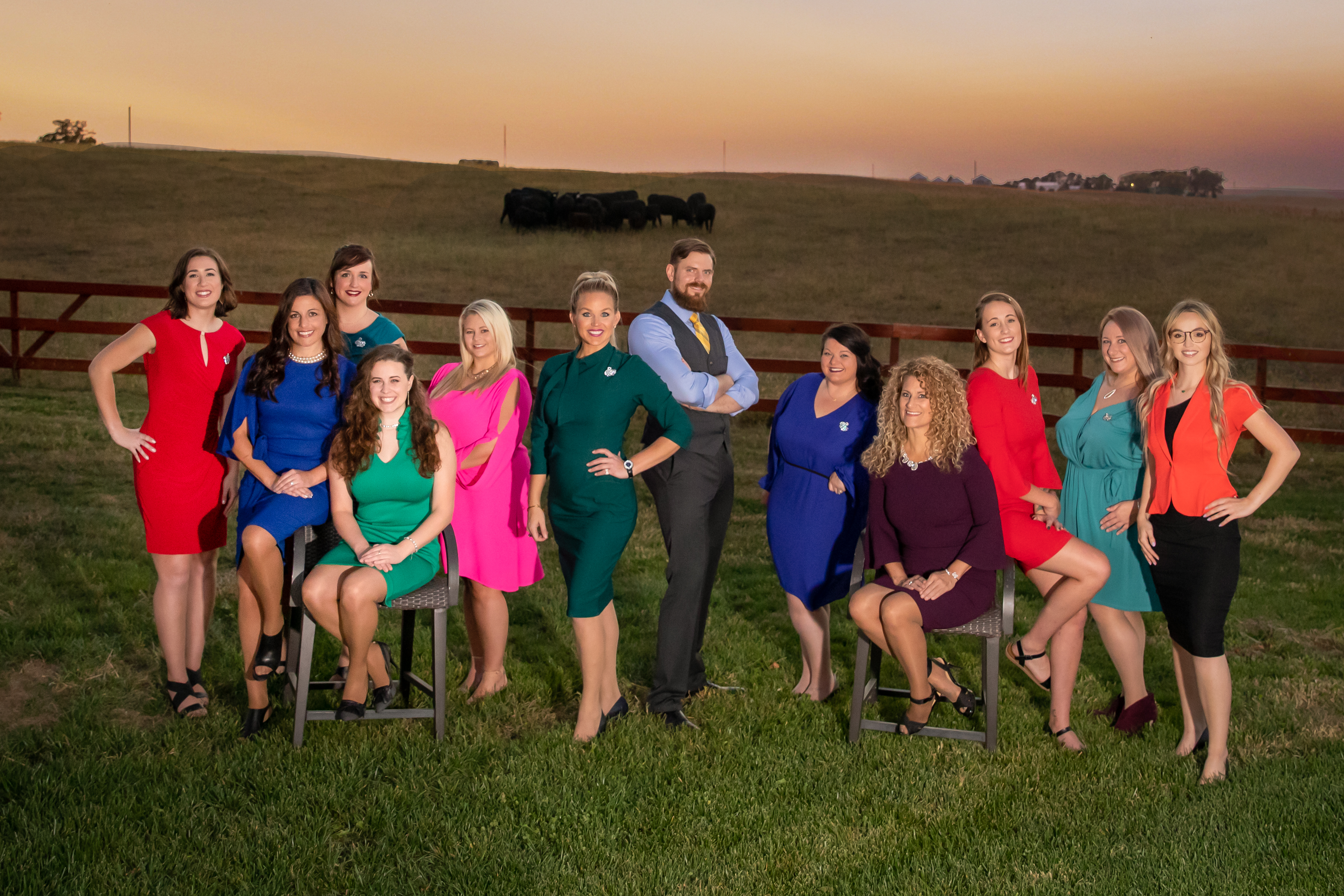 Meet Our President
Cortney Sells is an accomplished businesswoman and an expert in mergers and acquisitions. She's brokered more than 280 transactions since 2010, and she and her skilled team at The Firm specialize in pairing owners of existing businesses with qualified buyers. In 2018 alone, the team at The Firm brought 52 businesses to the closing table, which is a nationally recognized high.
Sells leads a team of empowered professionals who share her passion for building client relationships and for helping buyers and sellers realize their futures, whether that means retirement, industry change or simply acquiring a company to expand their personal wealth. Client service is paramount to Sells and her team, and they help business sellers and buyers through every step of the M&A process.
Prior to founding The Firm, Sells founded Agency 89, a talent agency that became Nebraska's first licensed talent school. She served as president of the agency until its acquisition in 2009.
Sells' professional affiliations include Vistage CEO Network, the Entrepreneur's Organization (EO) Nebraska, Rotary International and the Greater Omaha Chamber of Commerce. She also serves on the board of Heartland Family Services and volunteers regularly for organizations such as the Leukemia & Lymphoma Society, where she has been a nominee for Woman of the Year. Sells also is a mentor for the Offutt Air Force Base Transition Assistance Program.
Sells has been named Omaha Magazine's "Best of Omaha" Business Broker of the Year for nine years running. She is also the editor of The Firm Deal Review, a bimonthly publication distributed to 21,000 business owners. Her accomplishments have been covered in The Midlands Business Journal, The Daily Record and Omaha Magazine, as well as on FOX News and CBS "Morning Blend."
Away from the office, Cortney and her partner Adam enjoy active roles at St. Margaret Mary Catholic School, coaching their daughter Vienna's soccer team, and boating on the lake with their son Knoxx and their three dogs.
Cortney Sells,
President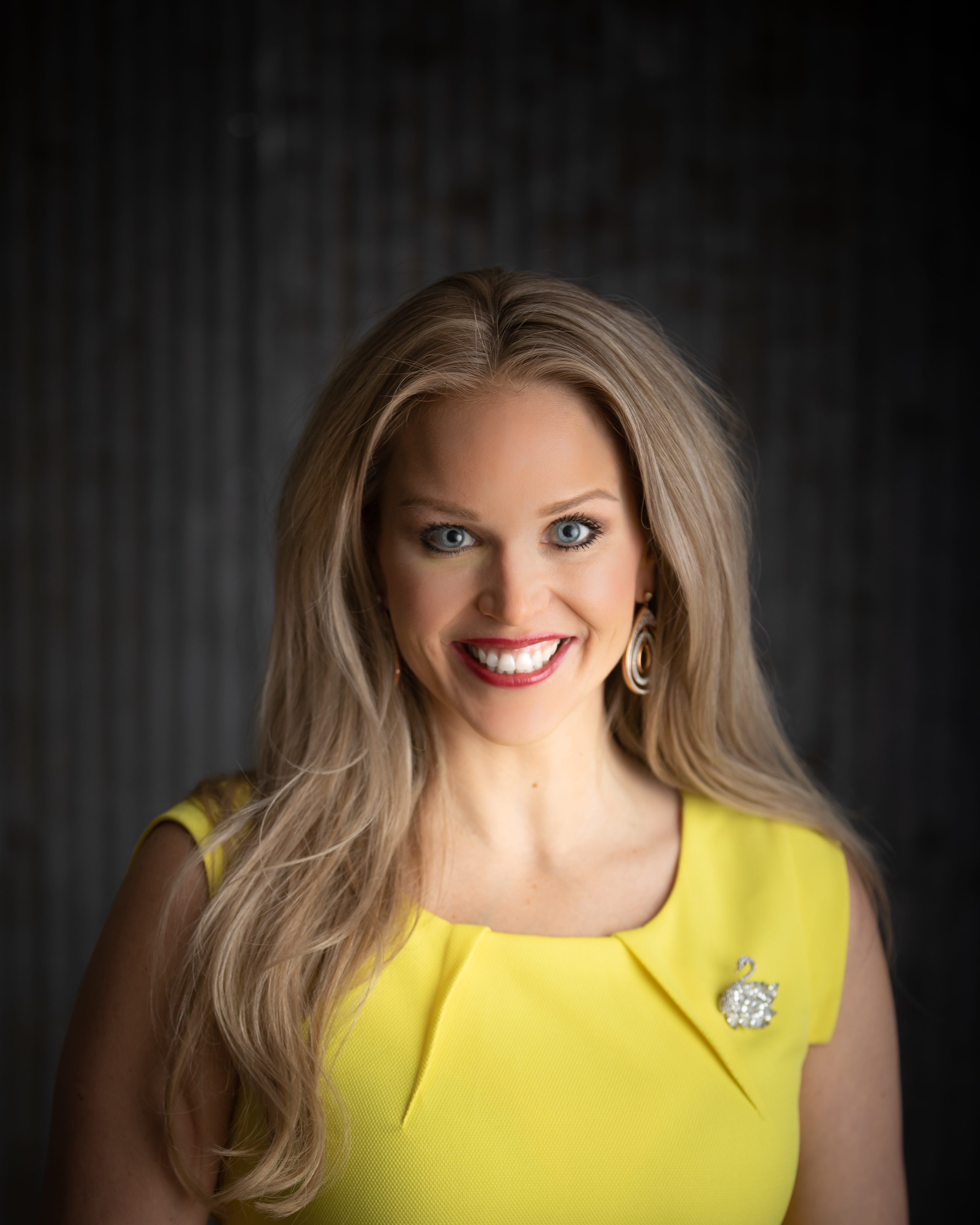 Meet Our Deal Team
As In-House Counsel, Jared Olson collaborates with brokers and other team members to facilitate closings and support the Firm's operations. He also serves as a sounding board, consultant, and intermediary between the parties and their respective attorneys when negotiating and ironing out the details of the deal and bringing everyone to the table for closing.
Prior to joining the Firm, Olson worked for 5 years in private practice as a litigation attorney. His practice focused on complex litigation and commercial disputes. In that role, Olson had extensive experience in negotiating, drafting, and analyzing agreements and business transactions. He has extensive experience dealing with high stakes events and bringing people to the table. Olson's experience in business litigation also makes him acutely aware of what works and what does not work when drafting contracts, and he uses that experience to help the buyers and sellers to get what they want.
Olson earned his BA in Psychology, Behavioral Science and Interpersonal Communications and then proceeded to earn his JD from the University of Nebraska College of Law.
WHAT'S YOUR BEST CLIENT EXPERIENCE?
"One of my favorite client experiences was when I helped a couple older clients settle their case. The wife broke her hip after slipping on the ice outside their apartment. Her injuries pained her every day and made it difficult for her to work. They were starting to lose hope when they came to me. Thankfully, we were able to sit down with the apartment owners and their insurance company and work out a reasonable settlement for my clients. My clients were very grateful for settlement, and I was able to get them more than they were expecting. It was gratifying to help those people and to see my hard work pay off in a tangible way."
SWAN IDEOLOGY: HOW ARE YOU MOST SWANLIKE?
"I am always mindful of the work I have to do, focusing my full attention on each project and completing to the best of my abilities. If something is worth doing, it is worth doing right."
WHICH OF THE FIRM'S CORE VALUES DO YOU MOST REPRESENT?
"Always Confidential - both as an attorney and as a member of the Firm, my clients entrust me with their livelihoods. I owe it to my clients protect their confidences and represent them in an upstanding and ethical manner."
Jared Olson,
In-House Legal Counsel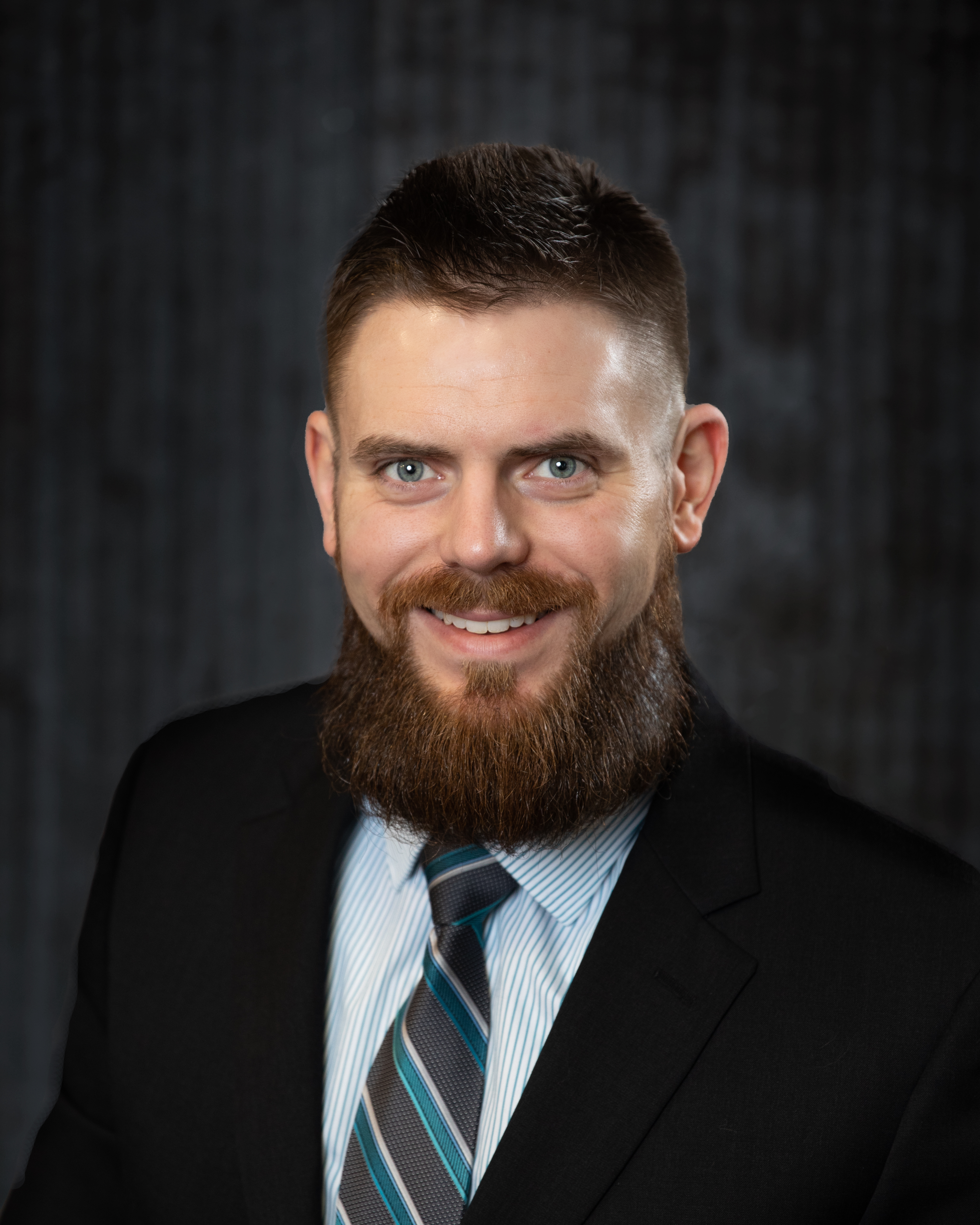 Meet Our Strategy Team
Makayla Holliday joined The Firm in April 2017 after working in customer service for a public utility, and in management. At The Firm, Holliday provides information to buyers about businesses they've shown interest in and reaches out confidentially to business owners to start their education for planning an exit strategy. She's often the first point of contact for current and future business owners, helping them schedule introductory phone calls or meeting with them to go over their needs.
Originally from Arkansas (born and bred), Holliday currently lives in Omaha, Nebraska, with her husband, young daughter, three cats and dog.
What Do You Like Most About Your Job?
"One day is never exactly like the day before. I like the challenge of having something new to conquer each day."
What's Your Favorite Client Experience?
"Every time we can get a client a step closer to their goal is a memorable experience, so my favorite experiences happen several times a day!"
Swan Ideology: How Are You Most Swanlike?
"Swans are highly intelligent and remember who has been kind to them — or not. I also learn very quickly and retain a lot of information, anything from small details about a business owner's exit strategy, to revenue numbers given to me at my interview."
Which of The Firm's Core Values Do You Most Represent?
"Always confidential. I deal with a lot of buyers and sellers over the phone and via email. As anyone who has worked with us knows, our business listings are 100% confidential, so there is no slipping up when it comes to confidentiality. My teammates and I live and breathe this core value every day."
Makayla Holliday,
Brokerage Principal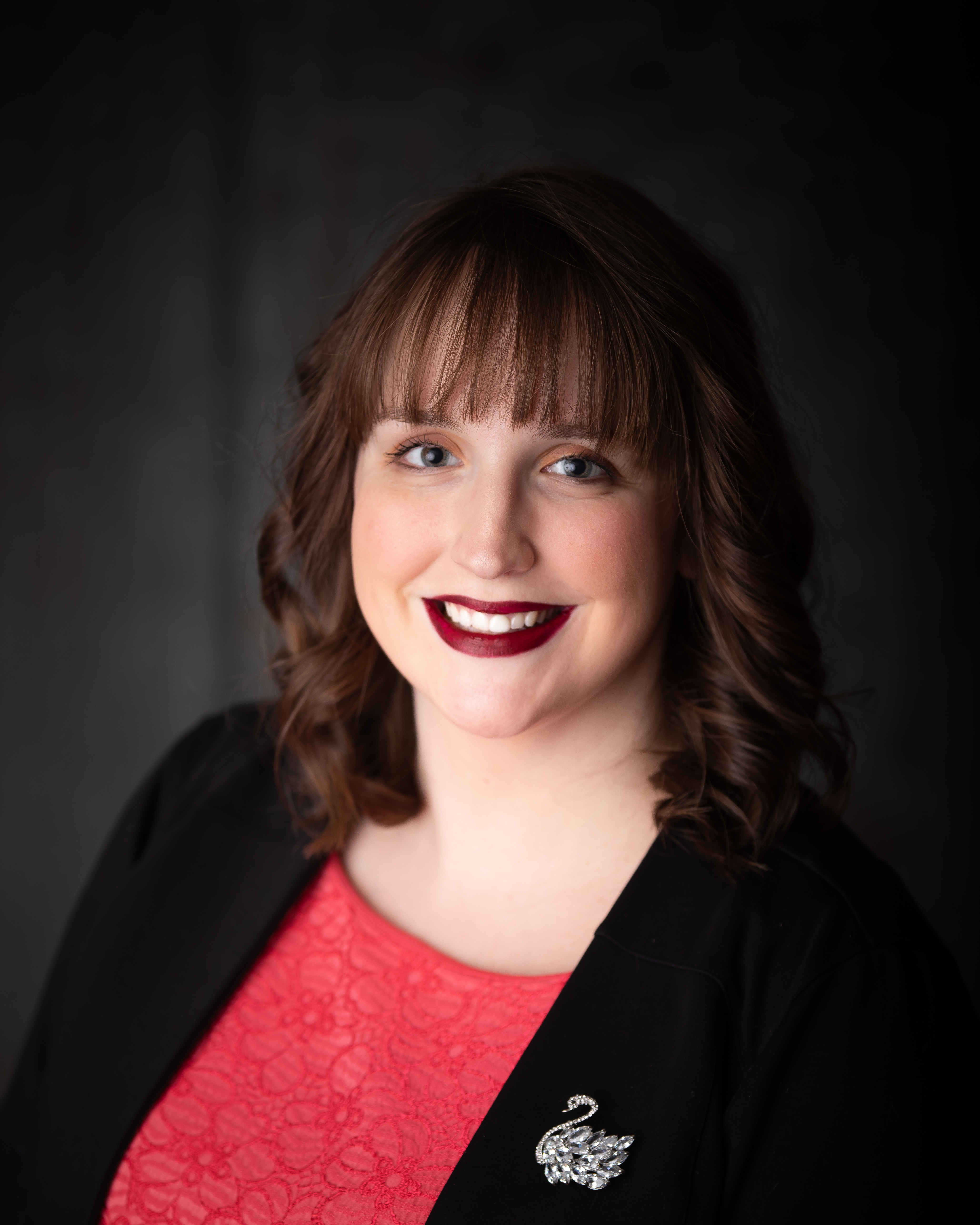 As Senior Client Advisor at The Firm , Rachael Rand focuses on educating prospective clientele and bringing new and exciting ideas to the world of business brokering. Since joining The Firm in 2014, Rachael has seen the process of buying or selling an existing company from start to finish and strives every day to communicate The Firm's capabilities to both Buyers and Sellers. 
Prior to becoming a Team Member at The Firm, Rachael worked for the Sarpy County Chamber of Commerce as their Project Manager, which started her interest in connecting people. Her marketing background comes from previous positions at Mangelsen's, where she was the Director of Marketing, and Parker Madison, a boutique branding agency in Tempe, Arizona.
Rachael is a native of Papillion, Nebraska has two cats, Stripes and Izzy. She spends her free time watching British comedy shows on YouTube and getting Stripes to stop playing with the vertical blinds in her living room.
What is your favorite part of your job?
Planning and executing informational and networking events for our clients and trusted advisors.
What is your best client experience?
Working with Brian Hilger, the new owner of Foodies. He was the perfect fit for the business, and it's right across the street from The Firm so I get to see him every time I grab their fish tacos for lunch.
Swan Ideology: How are you most swan-like?
Swans can fly as fast as 60 miles an hour… which sounds about right considering how fast-paced our work is!
Which Core Value do you embody?
Boldly different. Sometimes I'm thinking so far "outside the box" that I forget there even is a box. There is nobody in our region using innovative and strategic planning like The Firm!
Dan Hayes has been with The Firm since early 2016 and compiles information about each business listed with The Firm. Hayes crafts that information into business packages too present to potential buyers. He is a passionate and creative developer of individuals and organizations, and he enjoys using his unique skill set to drive organizations toward peak potential.
Prior to joining The Firm, Hayes spent several years working at nonprofits focused on providing employment for the disabled. He was responsible for building and maintaining strategic business relationships to positively impact the Omaha community by providing work and skills training for the disabled community.
Aside from his work at The Firm, Hayes is the owner and chief instructor of an Akido school, Chushin Akikiai. He is pursuing a business administration degree from the University of Nebraska–Omaha, and he is a performing member of Kokyo Taiko, a regionally renowned Japanese drumming ensemble based in Lincoln, Nebraska.
What Do You Like Most About Your Job?
"Knowing that I am helping people experience some of the most important transition moments in their working lives."
What's Your Favorite Client Experience?
"Being in a buyer–seller meeting where I knew that my previous life and work experience helped the two connect professionally. It was a wonderful feeling."
Swan Ideology: How Are You Most Swanlike?
"I get questions about where I work and what I do frequently. I love to talk to business owners in the community about what we can do."
Which of The Firm's Core Values Do You Most Represent?
"I am boldly different. There is no box for me."
Dan Hayes,
Outreach Coordinator