Return To Article List
Trends for Business Sales
Insight on List vs. Sales Price
As 2016 comes to an end and 2017 is on the horizon, business owners need to understand that the decisions they make will impact the ultimate price a Buyer will pay to acquire their business.  Day to day operations are often the focus, but understanding annual cash flow is important when planning an exit strategy.  Consider the trends that The Firm has noted over 2015 and 2016:
List Price vs. Sales Price
Price negotiation is occurring across all business tiers
Average Sales Price is within a 6-12% margin of List Price
On average, businesses in Tier 3, with a List Price of greater than $1.5 million, are have less negotiation on Sale Price
List Price and Sale Price are directly related to the business' cash flow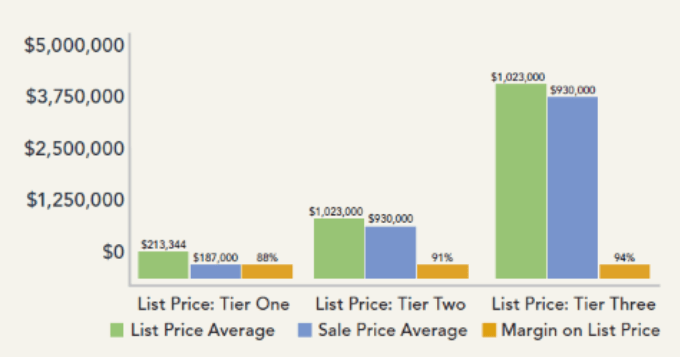 Cash Flow in Relation to Multiple
Multiples in the Midwest range from 1-5
Businesses with higher cash flow levels, seen predominantly in Tier 3, are obtaining higher Multiples
Higher Multiples mean higher List Prices and higher Sales Price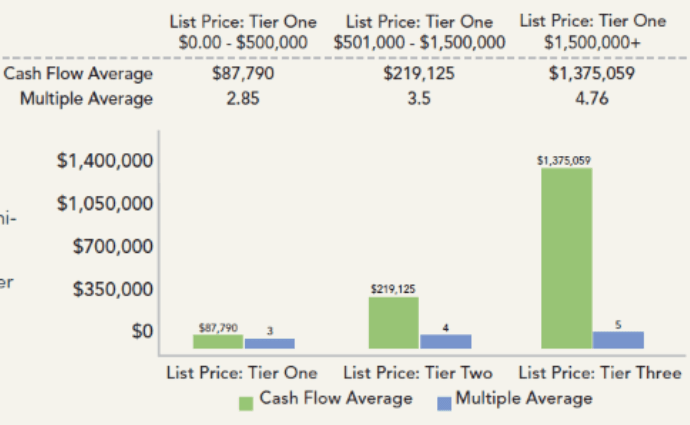 Active Businesses
The Firm's current portfolio of 102 business has 66% of Listings in Tier 1, twice as many as Tiers 2 and 3 combined
If a business is in acquisition mode or a new entrepreneur is ready to purchase a business, there are many opportunities in the Tier 1 level
With the year-end influx of Buyers, Sellers are in higher demand, especially in Tiers 2 and 3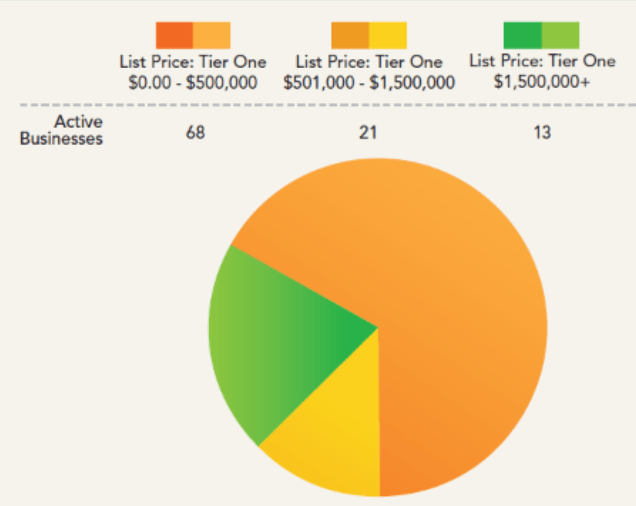 A business valuation can be done at any time; but acting in the first quarter is a good time.  Knowledge is power.  Whether or not you ready to sell, a business valuation will help plan for the future.  Educate yourself and know your options.